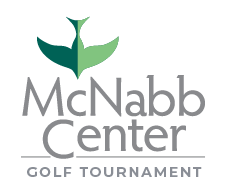 McNabb Center Golf Tournament
When: October 30, 2023
Where: Black Creek; 4700 Cummings Cove Drive, Chattanooga, TN 37419
We are pleased to host the second annual McNabb Center Golf Tournament at Black Creek, benefiting the Hamilton County Therapeutic Preschool program. The tournament includes lunch at 11:30 a.m. and will feature a 1 p.m. shotgun start.
Four-person teams are $1,000, and sponsorship opportunities are available.
Complete the form below to register as a sponsor or to participate in the tournament!
Volunteers, click here to find out what to expect.
Questions? Email Kerrie Hunter Kerrie.Hunter@mcnabb.org
More about Therapeutic Preschool
Therapeutic Preschool, located at the McNabb Center's Shallowford Road facility, opened in July 2020. The program provides early intervention services to children ages 2-5 who have been abused, neglected, or have experienced trauma of any kind. During enrollment in the program, children learn to identify emotions and how to effectively express them in everyday situations. The children also learn how to identify safe adults to utilize in times of crisis.