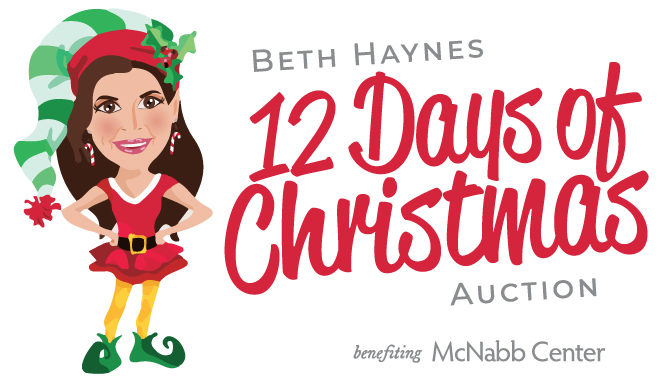 2022 Beth Haynes 12 Days of Christmas Online Auction
When: Thursday, Dec. 1 - Monday, Dec. 12
Where: Virtual Event
The Beth Haynes 12 Days of Christmas is a fun, online auction that benefits children and families served by the McNabb Center! Funds raised through the auction help more than 2,200 children and families with needs during the holiday season and throughout the year.
The first 12 days of December, the Center will auction off more than 300 unique items and experiences. Bidders experience the joy of giving while purchasing unique gifts, and sponsors and donors from local and national businesses make the charitable countdown to Christmas possible.
To stay connected, like Beth Haynes 12 Days of Christmas on Facebook!