Every year for the past eleven years, the first twelve days of December have been dedicated to auctioning off more than 350 unique items and experiences through The Beth Haynes 12 Days of Christmas Silent Auction. Bidders experience the joy of giving while purchasing unique gifts, and sponsors and donors from local and national businesses make the charitable countdown to Christmas possible.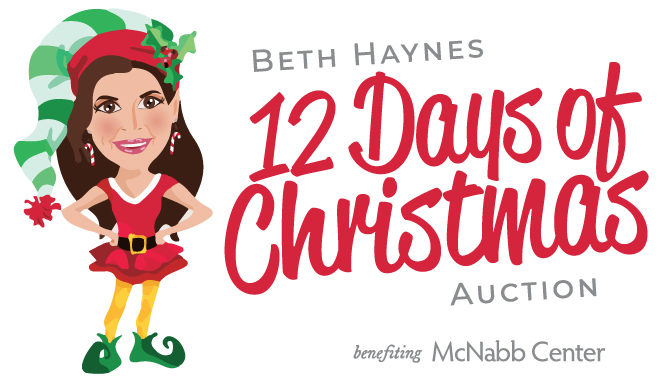 The event is presented by The Home Depot and The Boyd Foundation and a host of in-kind donations.  Each year items range from travel packages to gift certificates from local business donors, home and garden décor, wine and spirits, amusement attractions, and more.  This year's auction brought in over $96,000 to give back to the McNabb Center's Dear Santa Program. Funds raised through the auction help more than 2,200 children and families with needs during the holiday season and throughout the year.
The Beth Haynes 12 Days of Christmas began and is named after former news anchor Beth Haynes. You can follow along through the Beth Haynes 12 Days of Christmas Facebook page.
For more information, please visit McNabbFoundation.org, or contact Lindsey Stimets at (865) 329-9176 or Lindsey.Stimets@mcnabb.org.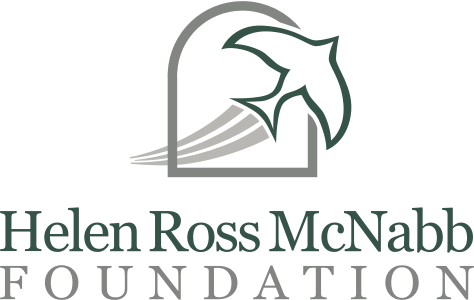 Since its founding in 1972, the Helen Ross McNabb Foundation has worked diligently to support the work of the McNabb Center. In addition to providing leadership and direction, the Foundation's staff and 26-member volunteer board actively raises, holds and invests funds on behalf of the Center. Funds raised by the Foundation over the years have contributed greatly toward the stability and growth of the Center.
The McNabb Center is the region's leading nonprofit provider of mental health, substance use, social and victim services. By focusing on an individual's "Well Mind, Well Being," we provide a quality and compassionate approach to care from infancy through adulthood. Since 1948, the Center has proudly served individuals with the most needs and fewest resources. Today, the McNabb Center delivers support to more than 36,750 people throughout East Tennessee each year. For more information, visit www.mcnabbcenter.org or call 1-800-255-9711.