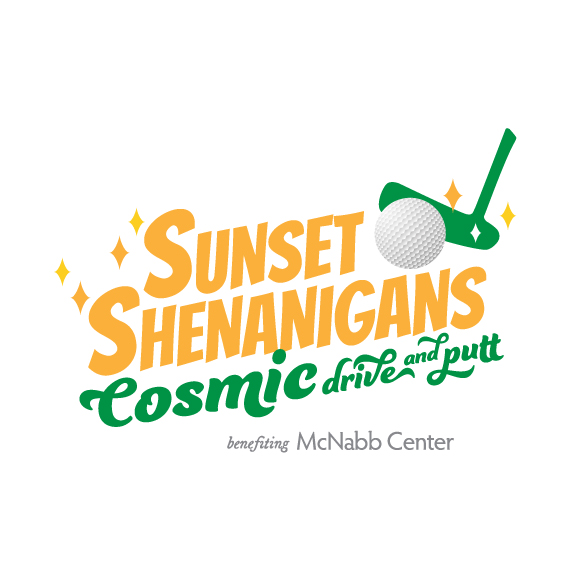 2022 Sunset Shenanigans Cosmic Drive and Putt
When: TBD
Where: The Club at Gettysvue (Knoxville, TN)
We had a great evening at the inaugural Sunset Shenanigans at The Club at Gettysvue!
The winners were:
Group A
Driving: Woolf McClane*
Putting: White Realty
Group B
Driving: Northwestern Mutual
Putting: Athens Insurance
* White Realty had a great night and technically won both Driving and Putting. In the spirit of fun and shenanigans, Woolf McClane takes the prize mugs for Driving, being only 5 points shy. Great job to both teams!! Click the link below for the complete team scores.
Sunset Shenanigans cosmic drive & putt challenge is a one-of-a-kind event in East Tennessee hosted by the McNabb Center. Teams of 4 participated in a cosmic target golf challenge and a cosmic putting contest on Monday, October 18th. Festivities will kick off with a happy hour reception at 5:30. Game play will begin promptly at 6:30 and will last approximately 3 hours.
Check back for more information about next year's event!